Volunteering with the Air Cadets is a great way to spend your free time and make friends along the way! It's also a great opportunity to give something back to your local community.
Click HERE to register your interest!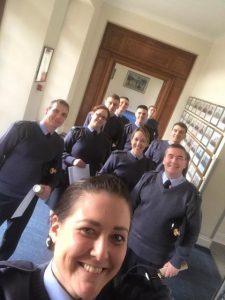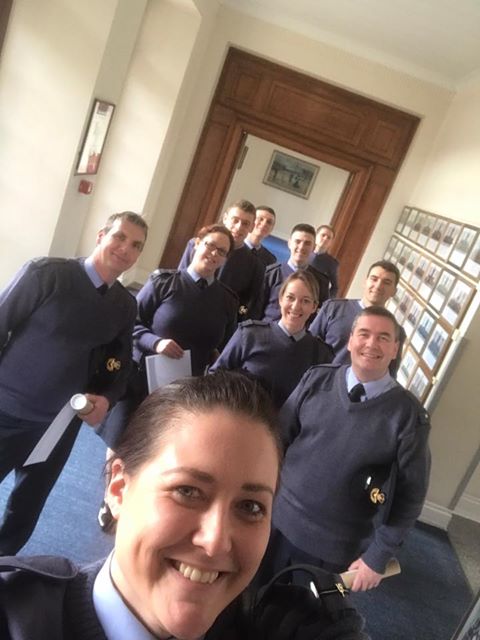 Joining our team will give you a chance to put your skills to use, no matter how diverse. All kinds of people make up our volunteer staff, coming from a range of backgrounds and interests.
Maybe you have a knowledge of the Armed Forces (although this is by no means essential); maybe you have a background in outdoor activities or sports; maybe you have some aviation knowledge; or maybe you are just keen to develop and train young people.
You'll even get a chance to develop some new skills, specialist qualifications, and some nationally recognised qualifications along the way.
There are a number of ways in which you can help out. Click on the buttons below links to find out more:
Civilian Instructor Uniformed Staff Chaplain Civilian Committee
If you live outside of Durham/Northumberland Wing's catchment area your nearest squadron can be found from the Squadron Locator page of http://www.raf.mod.uk/aircadets.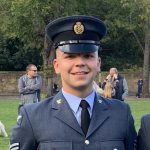 Sergeant Matt Douglass
I'm Sergeant Matt Douglass - Adjutant at 234 (City of Durham) Squadron. I've volunteered with the Air Cadets for 5 years now. I initially joined as a cadet at 13 years old with 324 (South Shields) Squadron. I worked my way up to the rank of Sergeant before leaving at 18 and rejoining as a civilian committee member. At age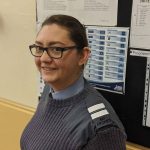 Pilot Officer Jen Grainger
I'm Jen Grainger, Pilot Officer and Officer in Charge at 361 (Gateshead) Squadron. I joined the ATC as a cadet and reached the rank of Cadet Warrant Officer before timing out. I then took a couple of years away and came back in 2017 as a Civilian instructor at 224 (Hexham) squadron to help out with their administration. Very quickly