If you like what you've seen on our website, find out more about how you could join us here!
You won't find the incredible combination of adventure, opportunity and fun that Air Cadets offers anywhere else. Cadets and adult volunteers all gain the same second-to-none experience where you can make lasting friendships and build upon your confidence, skills and achievements. This section will give you all the facts about getting started in an exciting new direction.
There are a number of ways you can go about finding more. This page is dedicated to information for potential recruits. Contacting is not the end of the process, read on even if you just want to know more!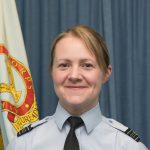 Squadron Leader Liz Green
Being in the Air Cadets has absolutely made me the person I am today. I originally joined to complete my Bronze D of E, as my school didn't do it; little did I think I'd end up as the Wing's D of E Officer, helping 100 Staff to support 400 Cadets through their own Awards! The Air Cadets is a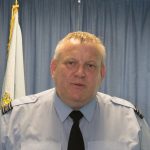 Squadron Leader Andy Brooks
I've been a member of the Air Cadets for a little over 35 years now.  It all started as a cadet at 13 in the west end of Newcastle.  Being a teenager growing up in the 1980s was a tough place to be and the Air Cadets helped me develop skills and interests as a youth not only in aviation but leadership, being
Tags