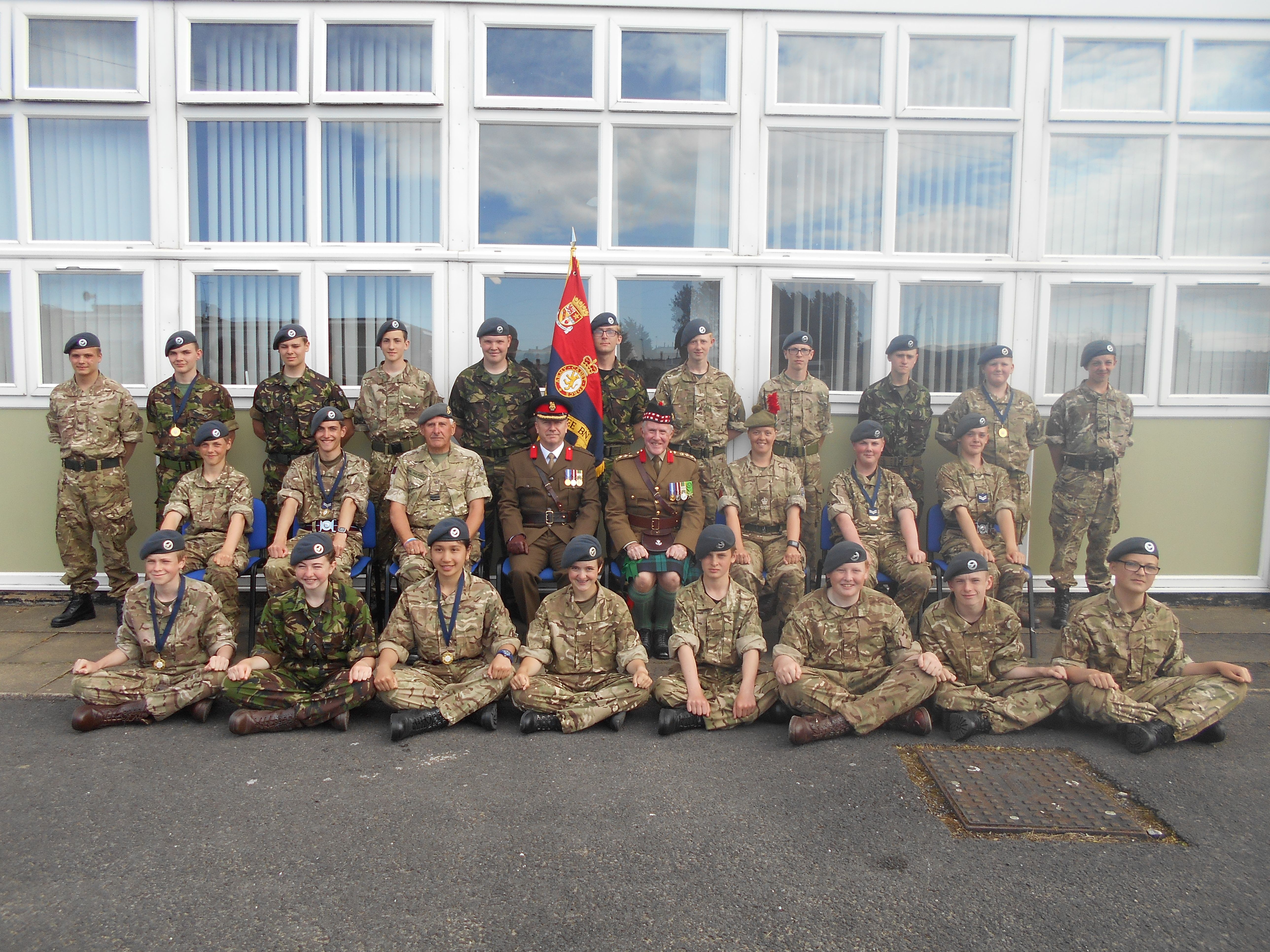 On 16 July, 24 Cadets from Durham/Northumberland Wing arrived at Altcar Training Camp just north of Liverpool to spend two weeks working alongside cadets from Angus and Dundee Battalion of the Army Cadet Force. The 20 male and 4 female cadets had taken up the offer of camp places from Colonel M Passmore, the A&D ACF Commandant.
Our cadets were welcomed into the Waterloo and Arras companies and soon cap badges became irrelevant as everyone integrated and worked together as a team under the direction of the hard working and enthusiastic ACF staff.
Camp activities included fieldcraft, shooting, (L98, .22, Scorpion air rifle and laser shotgun), obstacle course, climbing tower, water activities at Southport, a visit to the Maritime Museum in Liverpool, Aerial Extreme and Blackpool as well as working with Col. Passmore to present a Tattoo which included historical costumes, Edwardian drill, first aid, magic tricks and banner parade.
Cpl McGowan of 2344 (Longbenton) Air Cadet Squadron was given the great privilege of carrying the Angus and Dundee Battalion Banner as part of the colour party on the final parade in recognition of his hard work and enthusiasm throughout the camp.
I would like to thank Col. Passmore of the Angus And Dundee Army Cadet Force for inviting us to take part in the Annual Camp and Col Hughes of Merseyside Army Cadet force for presenting awards and medals to the cadets. It must be noted that the ACF had nothing but praise for the demeanour, good manners, adaptability and hard work of our cadets who got on so well with their ACF counterparts.
Flt Lt N Yarrow RAFVR(T)