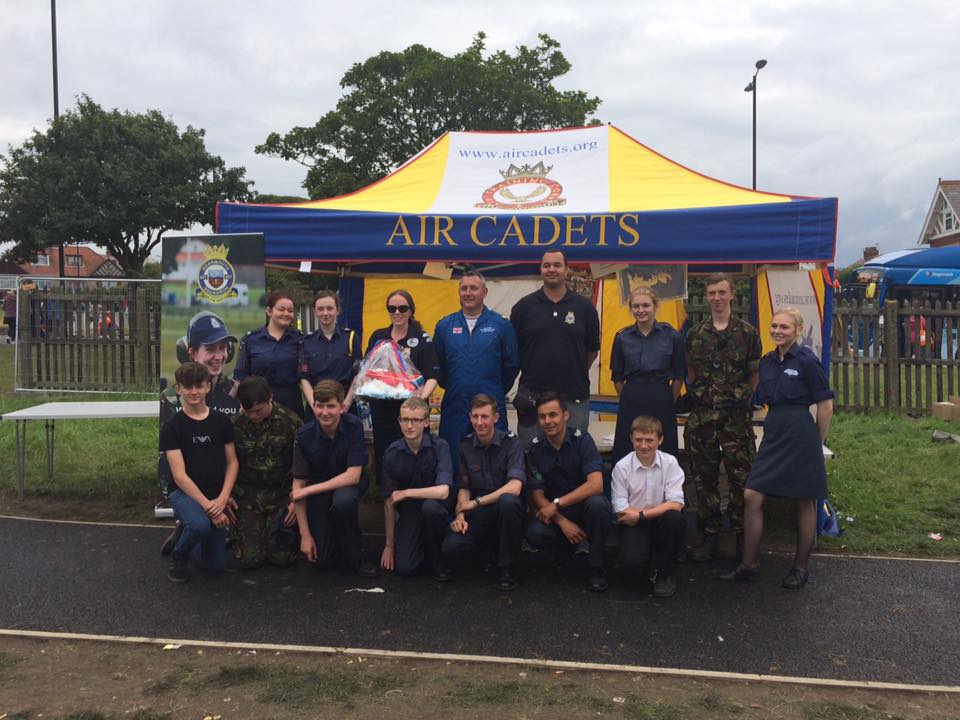 Air Cadets from across Durham/Northumberland Wing attended the Sunderland International Airshow last weekend.
Situated within the Military Village, the Air Cadets and Staff from DNW manned a media display including a trailer and marquees with various displays showing the activities that Air Cadets take part in throughout the year. As well as handing out leaflets and talking to interested members of the public, they had the opportunity to watch the exciting air displays, including the Red Arrows.
They were also visited by the ATC 75th Anniversary Torch on its journey around the north east. The Torch is travelling from John O'Groats to Land's End and visiting as many Cadets and local landmarks as it can on the way.
Members of the local Squadron, 607 (Wearmouth) Squadron, which is based on  Douglas Road in Seaburn, were also in attendance. Cadets, Staff and Members of the civilian committee smashed all expectations and targets at this year's Airshow by raising £2200 for squadron funds, as well as boosting the squadron's profile in the local area with an extensive #team607 campaign. Flt Lt Smith, Officer Commanding 607 Squadron ATC, said: "This has been the most successful airshow during my time as OC and everyone should be proud of their achievements".
Cadets could not rest on their laurels however, with the Red Arrows' ground support team popping over to officially draw the winner of the hand crafted red arrow cake donated by Civilian Committee member Ms C Hub.