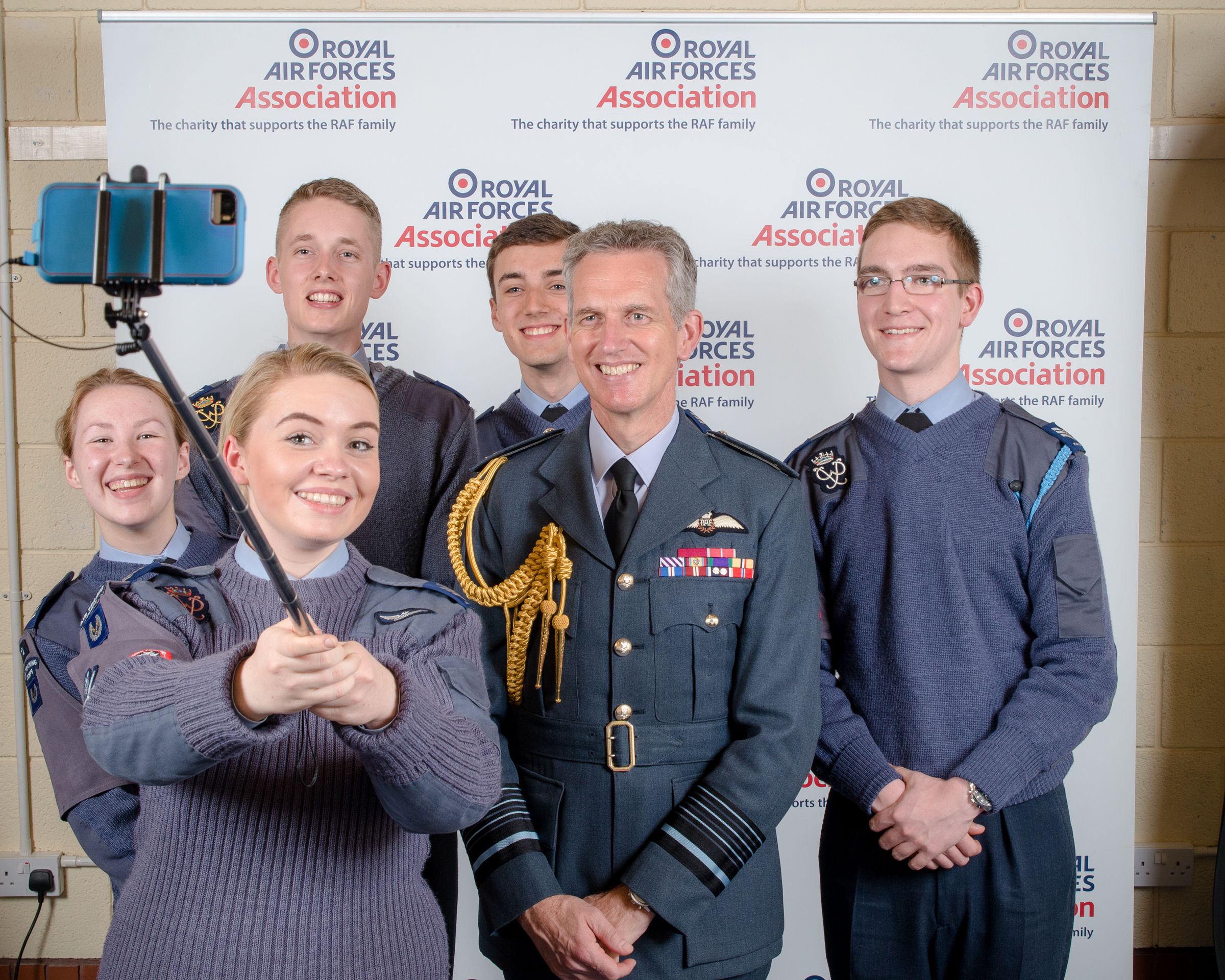 Cadet Sergeant Esmée Webley, an Air Cadet with 2522 (Bedlington) Squadron ATC, has won 35 hours of flying tuition worth £3,000, thanks to the Royal Air Forces Association.
The RAF charity runs an annual Flying Scholarship programme, which makes six awards to outstanding members of the RAF Air Cadets. The awards attract more than 250 applications every year from across the UK.
Esmée was presented with her prize by the Chief of the Air Staff, Air Chief Marshal Sir Stephen Hillier, at the Association's recent Annual Conference.
Speaking after the presentation Esmée said: "It's been a lot of hard work, I applied last year and wasn't successful, so I think the message is, don't give up. The amount you can achieve in one year with the ATC can really push forward your application. Just keep trying."
Air Vice-Marshal John Cliffe, Chairman of the RAF Association and a former RAF pilot, said: "We are delighted that these young adults who aspire to a life in aviation are going to receive some flying training and so take the first steps. It is how my flying career started and I have always been grateful for the wonderful opportunity given to me at a young age. Because of the costs involved in flying, I know only too well that such opportunities are beyond most families, and so it is really pleasing that the Royal Air Forces Association is able to help make these dreams become reality."
"These annual awards are made by the RAF Association to thank the Air Cadets for their year-round hard work supporting our fundraising and welfare work", he continued. "The quality of the entries is always extremely high and the application and interview process is very thorough. So our 2017 winners can be very proud of their achievements."
The overall winner is rewarded with a course of 35 hours flight training in a light aircraft, which covers all or part of the tuition needed to obtain a National Private Pilot Licence. This would normally cost around £3,000. Five runners-up receive 12 hours training each (worth around £1,000 each).
Applications for the next round of scholarships will open in September/October 2017 and will be announced on www.rafa.org.uk and www.rafayouth.org.uk