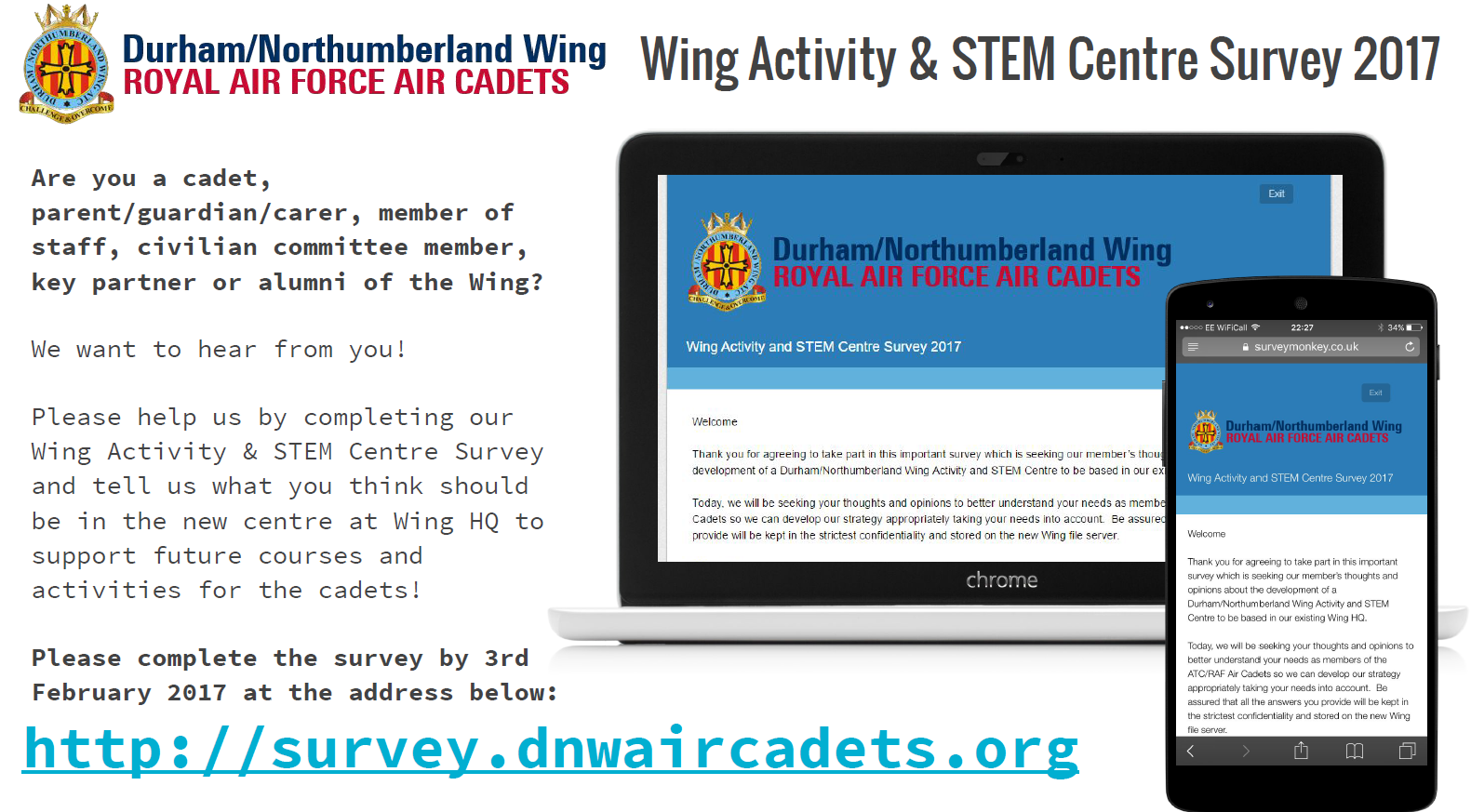 We need your help!  If you are a cadet, member of staff, civilian committee member, parent/guardian of a cadet, or a former member of the ATC in Durham/Northumberland Wing we want to hear from you about our plans for our new Wing Activity and STEM Centre that we are developing in our HQ in Gosforth.
We are working hard on developing a new strategy to develop our Wing Activity Centre into a centre of excellence for Science, Technology, Engineering and Maths (STEM), aerospace, IT and other activities.  Cadets would have the chance to attend a range of courses based at the centre and gain recognised qualifications which will help them develop their knowledge and CV for the future.  Squadrons will also have the opportunity to book the activity centre to host their own activities.
We have created a survey to seek your thoughts and opinions about how we should develop the centre – we would really appreciate it if you could take a few minutes to complete and submit the survey.
Access the survey here.
The data we collect will be used to underpin our plans and will directly influence the decisions we take, so it is worth your valuable time!"