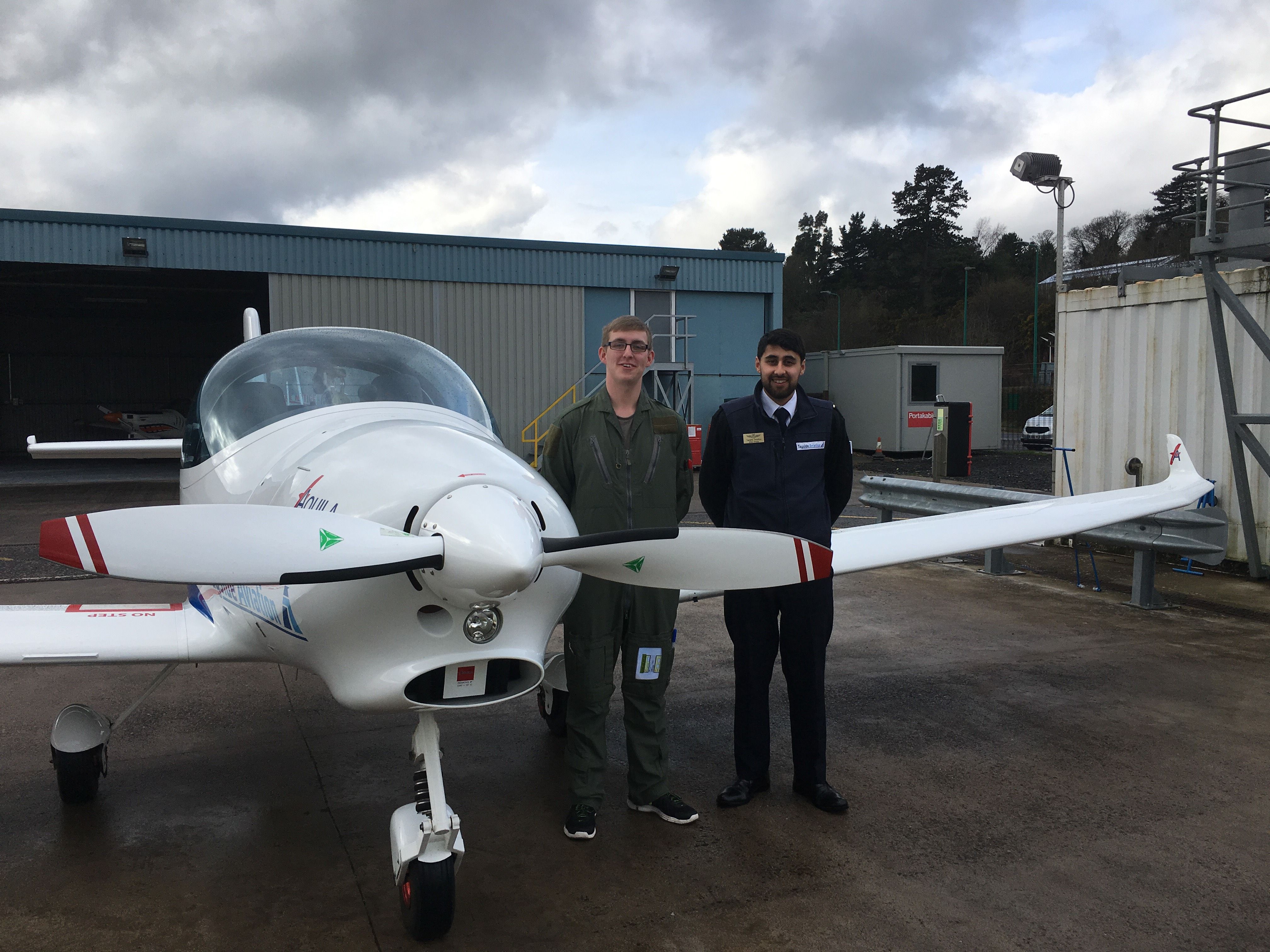 A teenager from Durham was lucky enough to be selected for the Air Cadet Pilot Scheme, spending two weeks training – culminating in a solo flight!
James Kirton, 19, of the Gilesgate area of Durham City, was one of 186 cadets across the UK to complete the Air Cadet Pilot Scheme this year. The scheme includes 12 hours of free flying training over 2 weeks at Tayside Aviation in Dundee. Students on the course spend one week learning the basics of flying the 2-seater Aquila 211, and then in week 2 are given increasingly more control over the aircraft, culminating in the opportunity to undertake a solo flight.
James said, "The feeling of flying an aircraft by yourself is truly unexplainable, but I know I would never have got here without the Air Training Corps. I would recommend any young person seriously interested in learning about flying to join the Air Cadets."
Flying opportunities are available to all Air Cadets from very early on in their cadet career, with 20 minute Air Experience Flights happening every month as well as the opportunity to apply for courses such as the Pilot Scheme and Navigation Scheme.
Flight Lieutenant Michael Scott, Squadron Commander at 234 (City of Durham) Squadron, where James is a cadet, said, "Cadet Warrant Officer Kirton has been an active member of 234 Squadron since 2010, and he continues to serve his Squadron with distinction. It was yet another huge achievement for him to be selected for the ACPS, and the course will stand him in good stead for his future career aspirations of working in the aviation industry. Congratulations on going solo!"
James will now be entitled to wear the coveted Cadet Pilot Wings on his Air Cadet uniform.