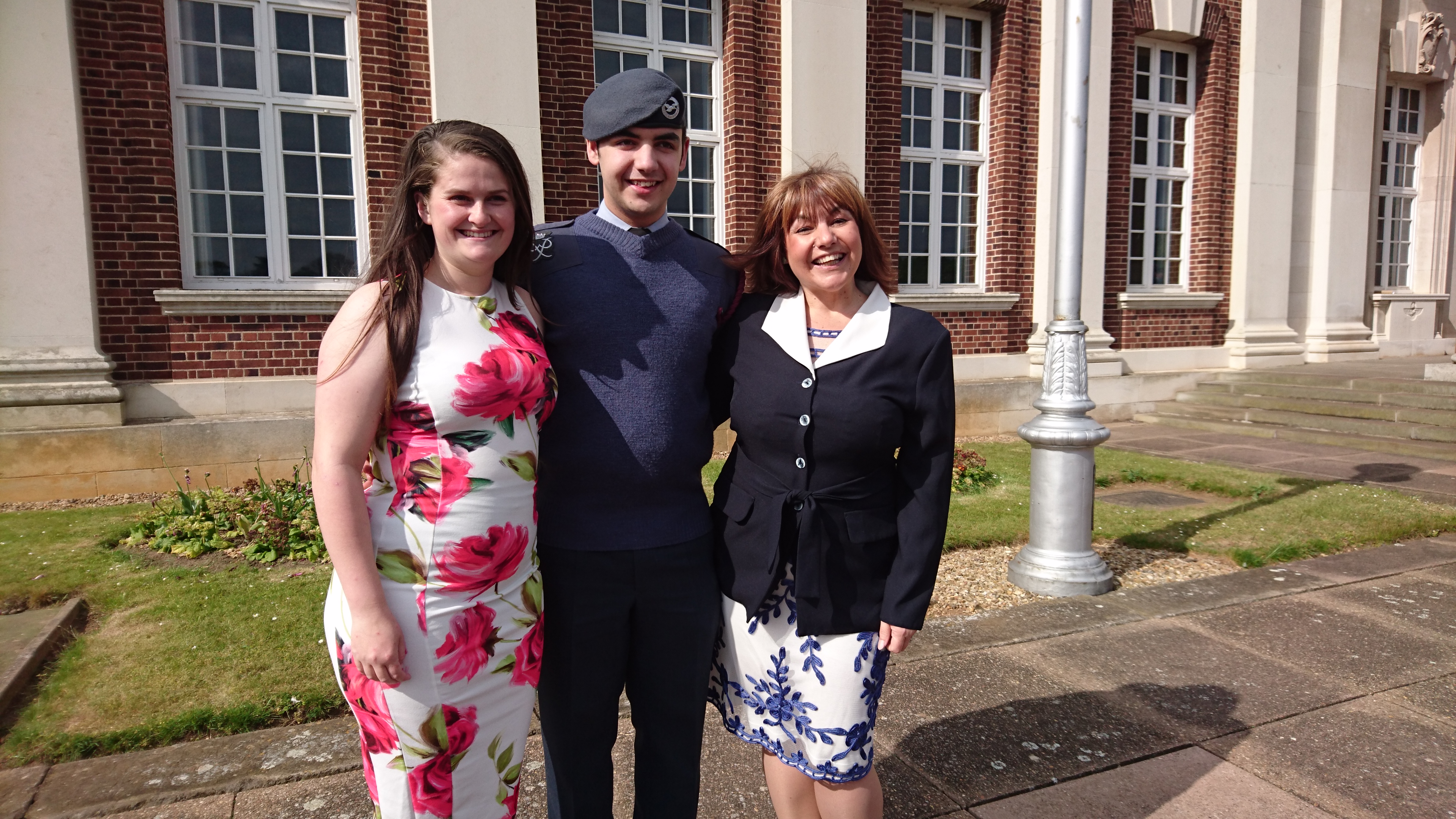 Cadets and Staff at 1000 Blyth Squadron Air Training Corps are celebrating after hearing that one of their members, Cadet Warrant Officer Matthew Whitehead, has been selected as the best male Cadet in the Air Training Corps North Region.
CWO Whitehead, aged 19, fought off stiff competition from over 4,000 Cadets across the North of England to be named as the North Region representative in the prestigious Dacre Sword Competition for Best Male Air Cadet in the UK.
Matthew joined 1000 (Blyth) Squadron in 2010 at the age of 13, and since then has gained the top rank in the ATC – Cadet Warrant Officer – as well as the coveted Junior Leaders lanyard, Silver Duke of Edinburgh's Award, and has been selected to be the Lord Lieutenant's Cadet for Northumberland, amongst many other Cadet achievements.
He travelled with his mother, Christine Whitehead, and his partner, Megan Johnson, to the home of the Air Cadets at RAF Cranwell to collect his award, which was presented by Group Captain Dacre. He can now look forward to a once in a lifetime trip to Sweden to spend 10 days with the Swedish Air Force.
Officer Commanding Blyth Squadron, Flight Lieutenant Doug Stuart, said, "I am immensely proud of CWO Whitehead and what he has achieved. Since joining the Squadron almost 7 years ago, he has grasped every opportunity available to him with both hands, and has committed himself wholeheartedly to every challenge he has undertaken. He inspires all our younger Cadets with his ambitious, 'can-do' attitude, and encourages them to achieve too. He is an outstanding ambassador for the ATC".