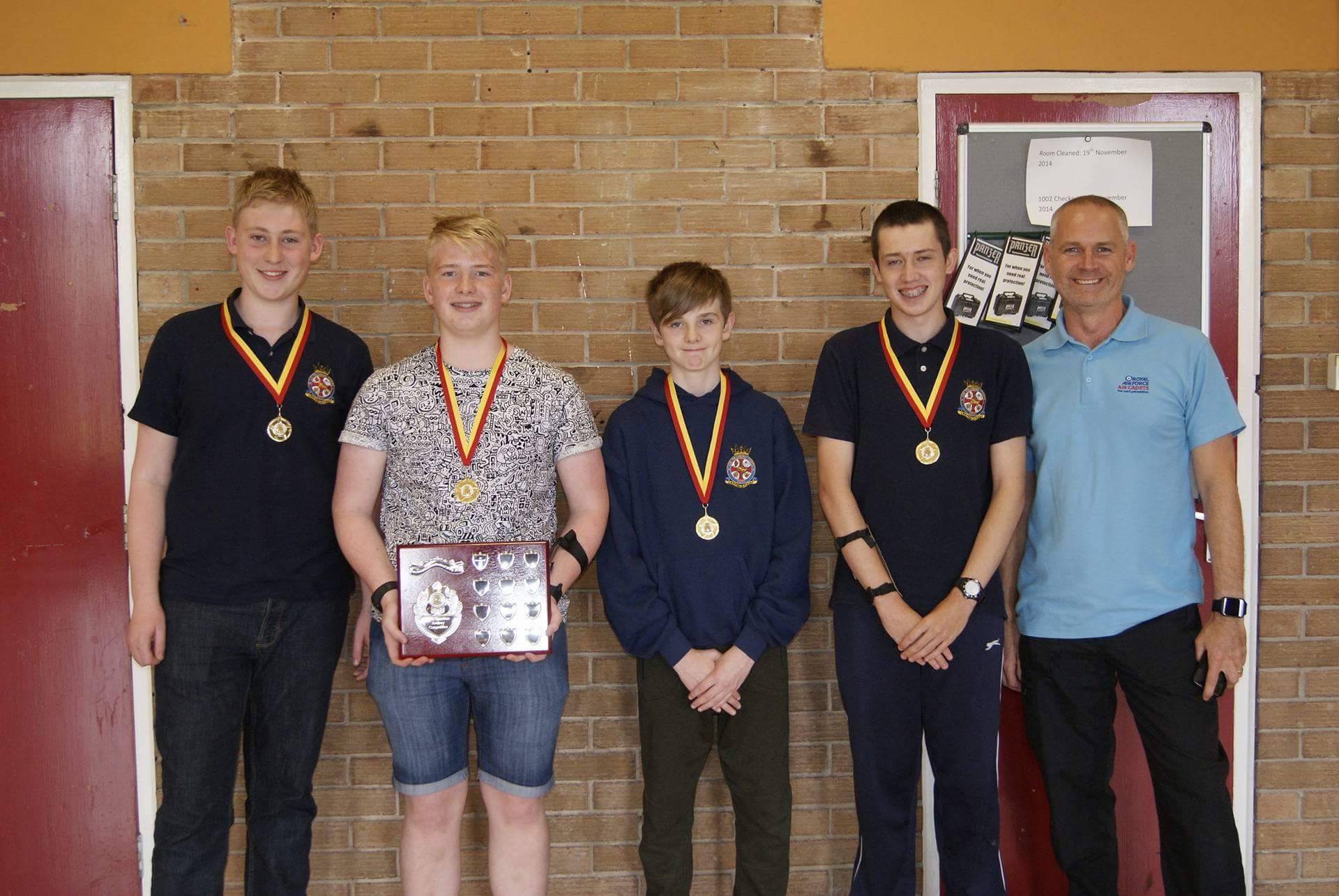 Congratulations to everyone who took part in the Inter-Squadron Archery Competition, and well done to 1507 (Chester-le-Street) Squadron on winning it this year!
The Competition was held at 1110 Sqn ATC, with 20 Sqns from across the Wing attending. The event was won by 1507 (Chester le Street) Sqn, with a total score of 200.1pts out of a possible 242.4pts. The highest individual score of the day was achieved by Cpl Cameron Young from 2522 (Bedlington) Sqn, with a best score of 56.0pts out of a possible 60.6pts.
Overall Squadron Competition
1st 1507 (Chester le Street) Sqn 200.1pts
2nd 2522 (Bedlington) Sqn 189.1pts
3rd 404 (Morpeth) Sqn 186.1pts
Individual Shooting Competition
1st Young 2522 (Bedlington) Sqn 56.0pts
2nd Robson 1248 (Prudhoe) Sqn 55.1pts
3rd Watson 1507 (Chester le Street) Sqn 55.1pts
Thank you to all the Sqns who attended and to 1110 Sqn for allowing use of the unit and RFCA Centre. Thank you to CI Paula Honeyball from the Wing Media Team who attended all day to take photographs and to CI Charlotte Smith from 404 Sqn for assisting with the administration of the day.
This competition concludes the DNW Sports Season for 2016-17.
The results of the 2 Wing Sports Trophies for Sqns and the Male/Female Sports Cadet of the Year will be announced at the Inter Squadron Swimming Competition on Sunday the 25th of September 2017.