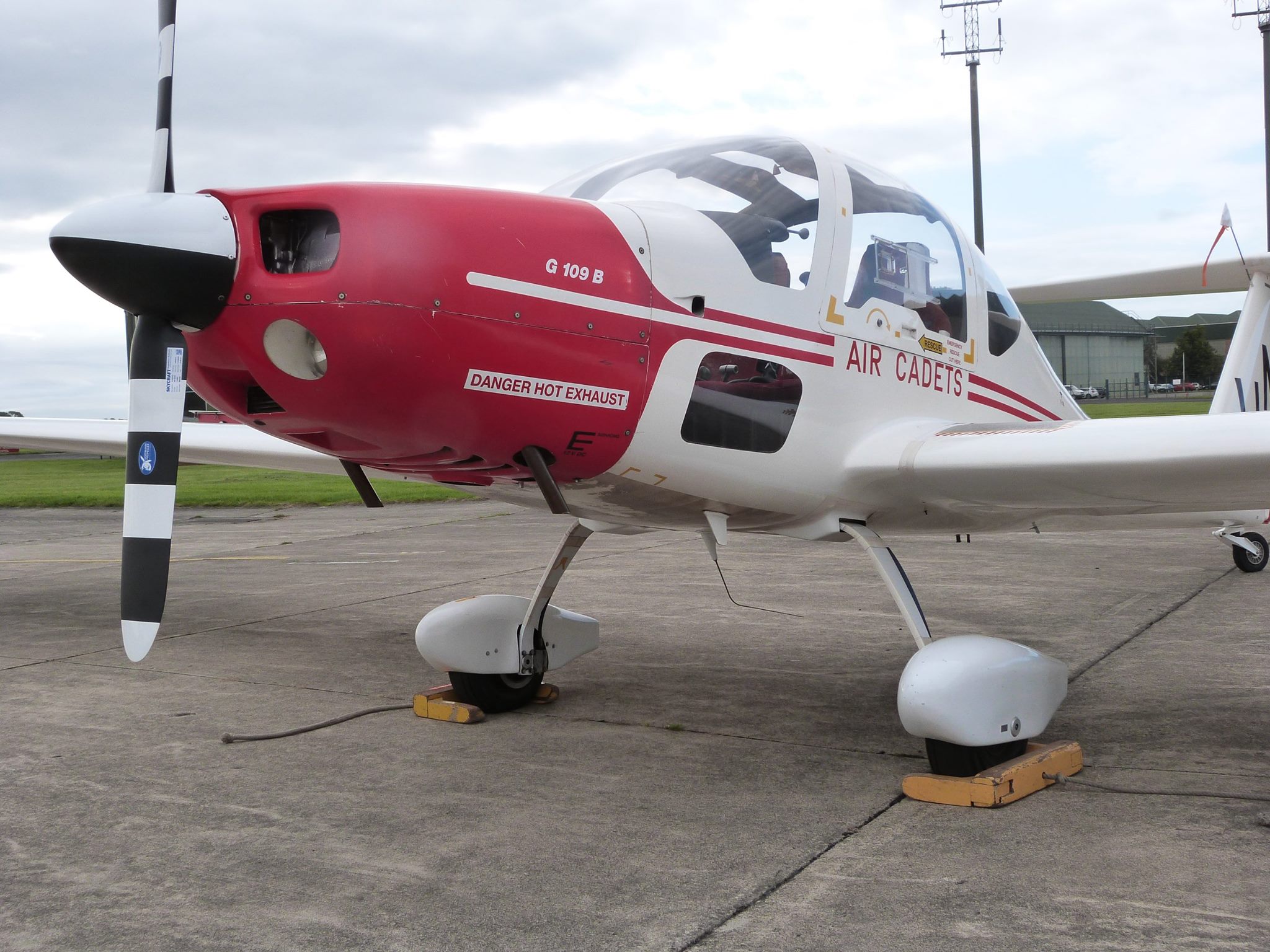 On Saturday 17th September 2016, the Grob Vigilant of 645 VGS at RAF Topcliffe took to the skies again.
This marked one of the biggest steps towards recovering Air Cadet Gliding since in April 2014 the decision was made to pause all Air Cadet gliding throughout the organisation. This was a difficult decision made in order to future proof air cadet gliding and safeguard its future, and to ensure the air worthiness of the fleet. Since then work has been ongoing in the background to get the fleet back in the air and the squadron has been under the guidance of No.2 flying training school (2FTS).
At midday on Saturday, aircraft ZH207 crewed by Flt Lt Dave Smith (CGS) and Flt Lt Anton Murfin (645VGS) took off and climbed up into the beautiful sky marking the start of flying again at RAF Topcliffe.
Although this is the start of flying training again at 645VGS it is very much the first hurdle and is aimed at getting all of the instructors current again and ensuring a safe operating environment. This is being done under the supervision and guidance of Instructors from 2FTS. Once this is complete 645 VGS will be handed over to its own executive team ready to fly cadets in the near future.
It is fantastic to see the Vigilants operating out of their home base again and is what every member of the squadron has been looking forward to seeing.
Volunteer Gliding Squadrons (VGSs) are Royal Air Force Flying Training units, operating military Viking TX.1 (conventional) and Vigilant T.1 (motor) gliders to train cadets from the Royal Air Force Air Cadets and the RAF section of the Combined Cadet Force. VGSs are made up of volunteer staff. Each is headed by a Commanding Officer and several executives, all of whom are commissioned into the Training Branch of the Royal Air Force Volunteer Reserve. Instructors comprise a mixture of regular RAF/RN/Army personnel, Reservists, Civilian Gliding Instructors (CGIs) and Flight Staff Cadets (FSCs).