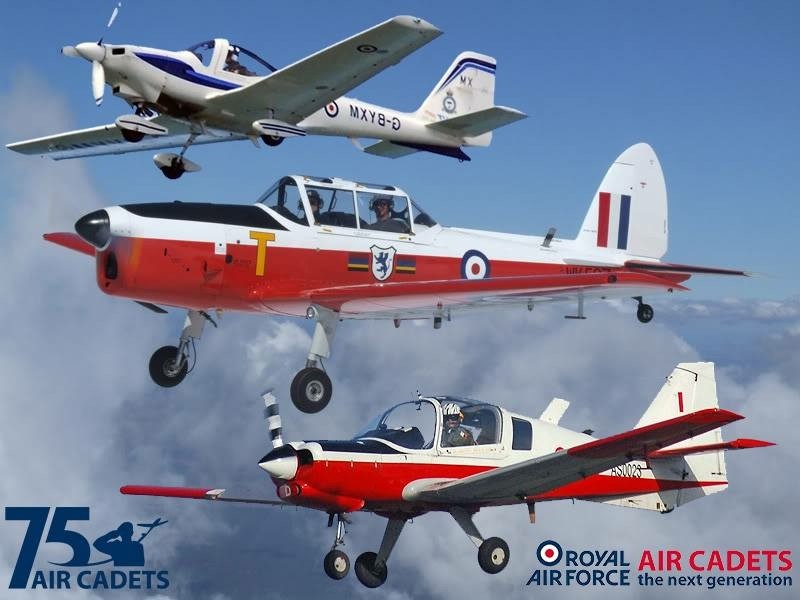 Air Cadets from across the region are set to swap the air for the ground to celebrate 75 years of the organisation.
Durham Northumberland Wing is holding a celebratory parade to mark 75 years of the Royal Air Force Air Cadets – an organisation that was initially established to train young men to fly aircraft as part of the Second World War effort but has now developed into a unique youth organisation.
To celebrate the occasion, the 12 to 19-year-olds and their officers and senior NCOs will be marching through the City of Durham and holding a service of thanksgiving at Durham Cathedral this Saturday.
The 700 strong parade will be led by the 75th anniversary torch as it makes its journey from John O'Groats to Land's End; passing through many air cadet activities as well as many famous landmarks across the UK.
Parade organiser, Squadron Leader Chris Miller, said, "The parade promises to be a great occasion to celebrate our organisation, which has come a long way since 1941. Back then, the country had just fought the Battle of Britain and endured the Blitz. It needed men to fly and man aircraft in the RAF and Royal Navy. How the organisation has developed since then is amazing and a credit to all the adult volunteers who serve their communities.
"There are well over 1000 cadets from across the North-East at 35 Squadrons who enjoy opportunities such as flying, gliding, sports, adventure training, leadership, fieldcraft, visits to RAF bases and expeditions across the UK as well as around the world, and they can gain internationally recognised qualifications."
Torch bearer, Cadet James Douglas, 15, said, "I'm really looking forward to the parade and carrying the torch. Its design is based on the picture on the long service medal and so is a fitting tribute for the occasion," said James.
The parade will march off at 1pm from Elvet Bridge to Durham Cathedral where the service of thanksgiving will be held at 2pm. The occasion will also see a new North Region banner be dedicated as 300 air cadets from other wings across the north of England will also be in attendance.
The Lord Lieutenant for County Durham, Mrs Sue Snowdon, will give an address and take the salute as the parade will march again at 3:20pm.
The Torch will be appearing at various famous north-east landmarks throughout the day and at the Sunderland Air Show on the 24 July 2016, so members of the public will be able to view it.