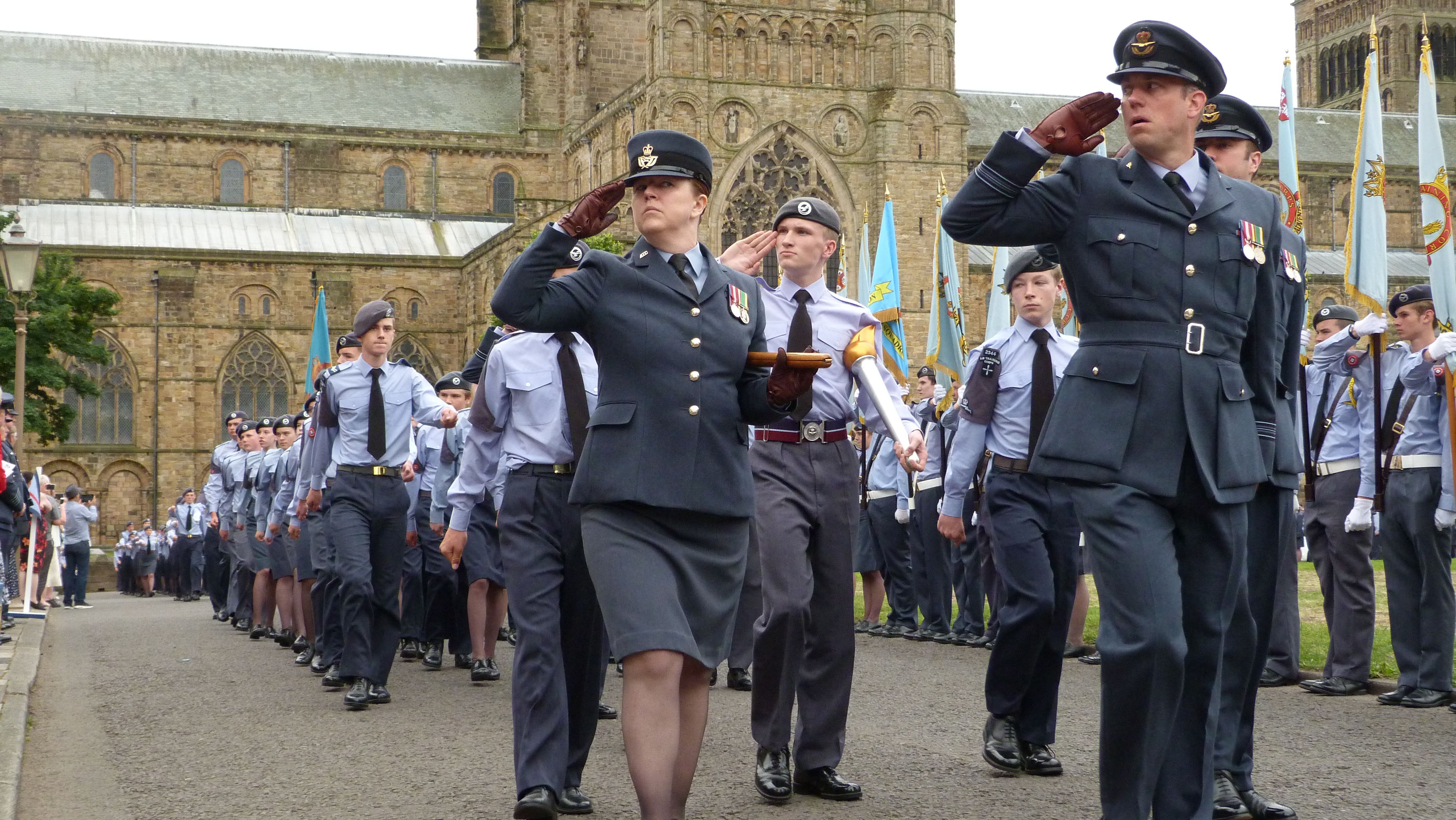 Almost 700 Air Cadets and Staff from Durham/Northumberland Wing and across North Region took part in a celebratory parade on Saturday 23rd July to mark 75 years of the Air Training Corps.
The Cadets and their officers and senior NCOs marched through the City of Durham and held a service of thanksgiving at Durham Cathedral. They were joined by dignitaries including the Lord-Lieutenant of County Durham, Mrs Sue Snowdon, a number of local Mayors, and members of the Reserve Forces and Cadets Association.
Mrs Snowdon gave an address during the Service, praising the work of the organisation in delivering challenging opportunities to the young people of the region. The occasion also saw a new North Region banner being dedicated.
The parade was led by the 75th Anniversary Torch on its journey from John O'Groats to Land's End; it will be passing through many air cadet activities as well as famous landmarks across the UK.
Torch bearer, Cadet James Douglas, 15, said, "Carrying the torch was a great privilege. Its design is based on the picture on the long service medal and so was a fitting tribute for the occasion".
Wing Commander David Harris, Officer Commanding Durham/Northumberland Wing, said, "I greatly enjoyed seeing so many of our Cadets and Staff on parade; it was a fitting event to mark this occasion."
The Torch will now continue its journey towards Lands' End.