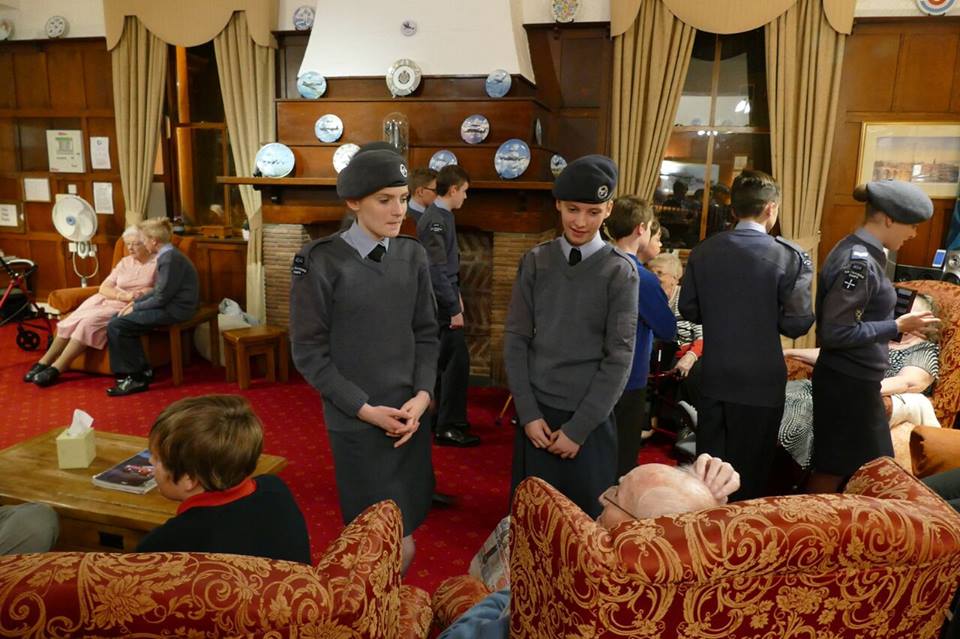 Cadets and Staff from 404 Morpeth Squadron ATC were invited to Rothbury House to celebrate their success in collecting for the RAFA Wings Appeal. Rothbury House provides welfare breaks, respite and convalescent care for the RAF family.
The Squadron raised nearly £2,000 for the Wings Appeal along with the residents of Rothbury House, doing a collection and a bag pack for them at Morrisons.
The cadets were invited to Rothbury House where they received certificates and awards to show their appreciation. The awards were presented by Group Captain (Ret'd) Tim Willbond.
The cadets also took their sporting trophies to show the residents and guests.