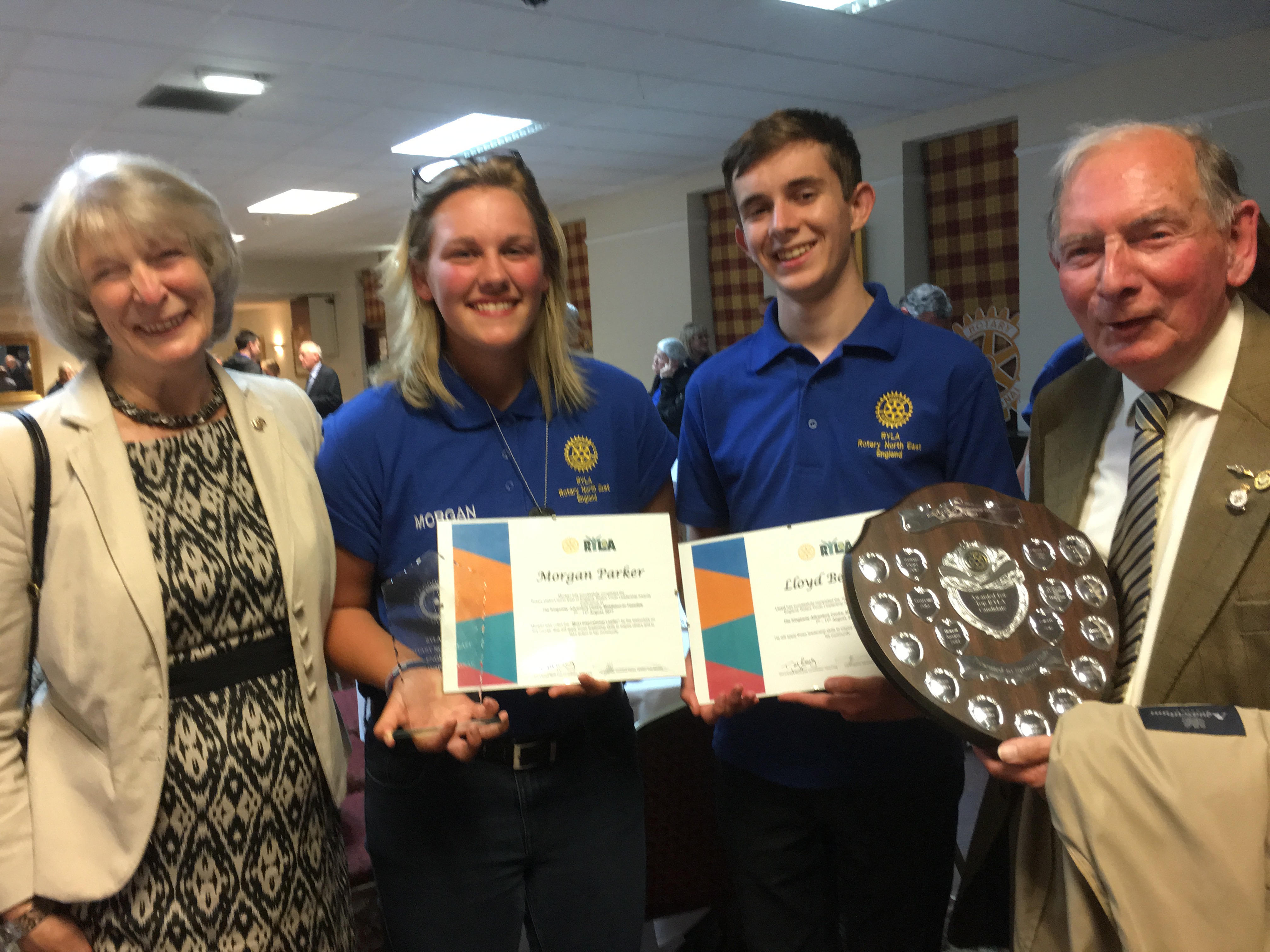 16-year-old Morgan Parker, an Air Cadet from 1409 Consett Squadron – Air Cadets​, has been named 'Most Inspirational Leader 2017' following a challenging course sponsored by Rotary.
Cadet Sergeant Parker was awarded a place on the Rotary Youth Leadership Award Scheme (RYLA), and, together with fellow Air Cadet Sergeant Lloyd Benson, travelled to the Kingsway Outdoor Activity Centre in Middleton in Teesdale for a challenging week of activities, including gorge walking, abseiling, canoeing, waterfall jumping, high ropes and climbing. The young people also took part in team building and leadership activities, with a focus on some of the charities supported by Rotary: surviving with a Shelter Box, and filtering water to illustrate the need for Water Aid sponsorship.
At an Award ceremony after the course, the young people gave presentations about their experiences in front of an audience of parents, friends and sponsoring Clubs. Awards were presented, and Morgan Parker from Consett was delighted to be named as the Most Inspirational Leader 2017.
Maureen Bennett and Ian Forster, representing the Rotary Club of Consett, said, "Our thanks to the exceptional young people from our area. It is gratifying to be able to offer them this outstanding opportunity. We look forward to next year and more exceptional young people!"